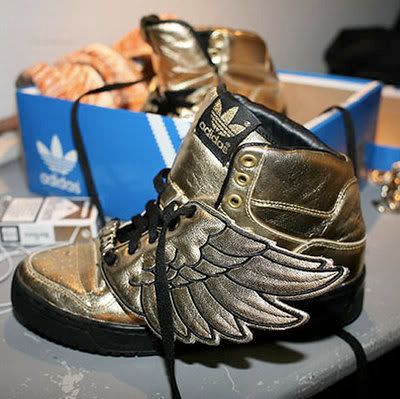 ARE YOU SERIOUS??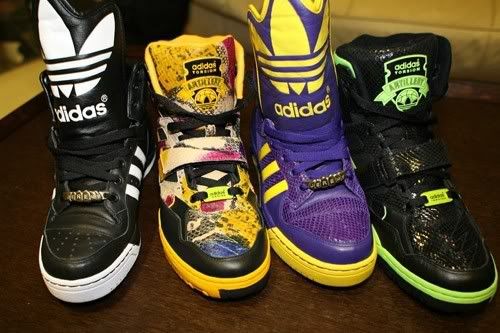 IS THAT FAKE-SNAKE ON THE TOE CAPS?? YES, YES IT IS
From Jeremy Scott for adidas, per
Nitrolicious
:
Footwear in the collection ranges from about $120 to $250 which is quite reasonable, look at the designs! The collection is scheduled to release on February 1, 2009 and will be first launched in select boutiques and fashion doors and a month later in adidas Originals stores.
There is a certain set of girls who strut confidently through life with gelled-down curls, tight, tiny t-shirts, doorknocker earrings, an ipod attached to the hip, skintight jeans from Sirens held up with a spike belt, and the hottest new high tops. If I had the winged shoes, maybe I could join their distinguished ranks.