Y'all know Liz Claiborne; proto-feminist purveyor of American sportswear. My own personal anecdote regarding Liz is throwing up in my mom's Liz purse at the DMV when I was 3 or 4 years old-she refused to get out of line. Now Isaac Mizrahi, after having left Target (and my one reliable source for cheap, comfortable high heels) is debuting his first collection for Liz, and there is no way these clothes will ever fit me, because I'm not allowed to have nice things.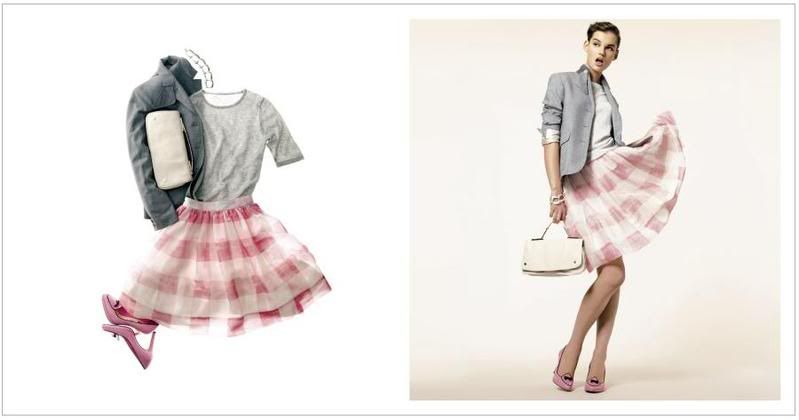 Tiny sheer 3/4 sleeve gray sweater be mine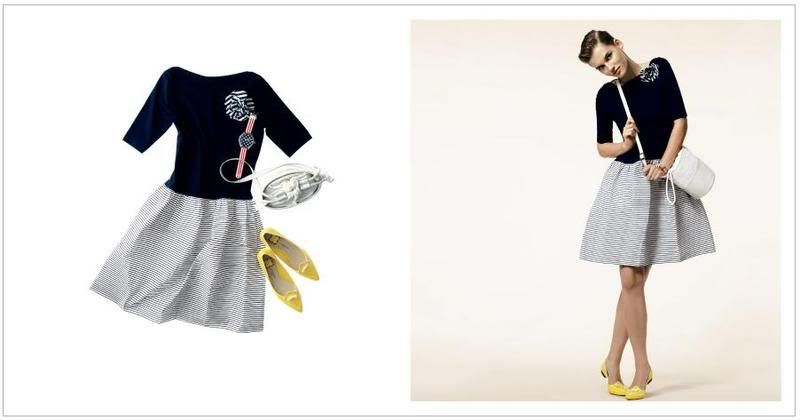 This outfit is so American it kills. Can't you see Michelle "I Can Benchpress 400" Obama in this outfit? And the flag watch! Oh!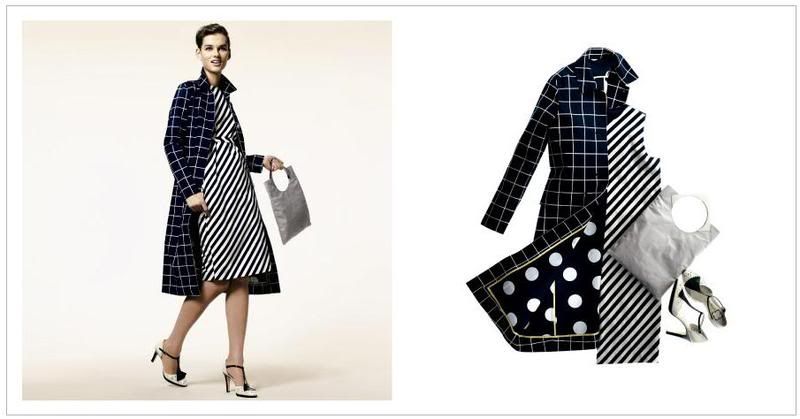 Windowpane check jacket with contrast lining, this reminds me of
Down With Love
when Renee Zellweger and friend remove their coats to reveal contrasting dresses.
And if I remember this month's
Vogue
article correctly, everything is going to be at or below $100. Too good to be true!