It is no secret that I have a jealous nature; some things I am jealous of include professional athletes, movie stars, people in bands (especially if I deem myself to have more talent than they do, which is often), rich people, girls with bigger boobs than mine, people with nice hair, people with vintage Chanel bags, tall people, and short people (they can wear stripper heels, you see). But now I get to be jealous of myself, because these are mine.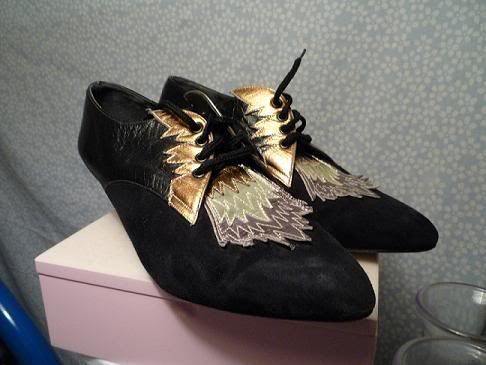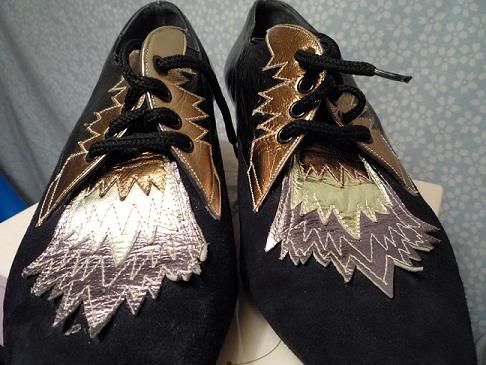 They are like the perfect storm of the Chloe winklepicker boots and the Jeremy Scott x Adidas sneaks, and they were $5 at Goodwill, and they are
mine
.
Now to stretch them out an eighth of an inch so they will actually fit!...