Fred Flair Lolitaish sunglasses, Blue Waltz perfume, MSI Wind limited Valentines edition netbook, Le Creuset cookware, 40s dress from ebay (may actually buy but I need more 40s dresses like I need a hole in the head)
I love hearts. I love love, but my love for love is tangential to my love for hearts.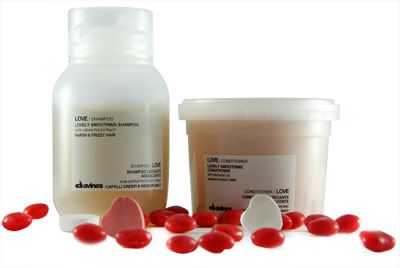 That being said, I bought these hair products from Davines because they're called Love. Also, because I'm a sucker. If I were you though, I would buy them from
here
, cos they're cheaper for the set. Instead of from Barneys, like I did. Because I'm a sucker.