I bought the old American Apparel boatneck dress because I believe that boatnecks confer a certain
je ne sais quoi
a la petites jeunes filles. c'est chic! I am returning it though and I bid you not buy it, since it only comes in size Medium, so if you are smaller than that you will be depressed at how unfortunately batwing-y the sleeves are, and if you are larger than that you will be depressed at AA's bizarro vanity sizing and throw the thing out the window.
With the money I get from its return I shall buy any or all of the following. Or not since some of them are imaginary or 30 years old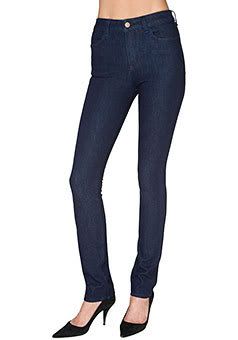 My fall look is dying without a pair of high waisted jeans. These are the
J Brand
Bardot, but they are $200 some-odd dollars. Why, J Brand? Why not send me a pair and let me test them for you? I have nothing to wear my little 40s tops printed with hunting dogs and suchlike, without your Bardot jeans. Size 26 please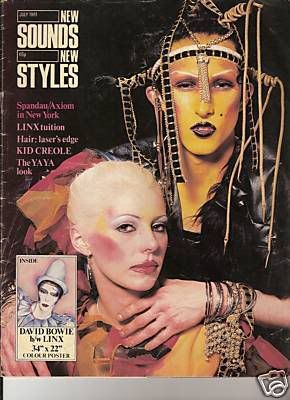 New Sounds, New Styles
magazine. I mean, give me a break!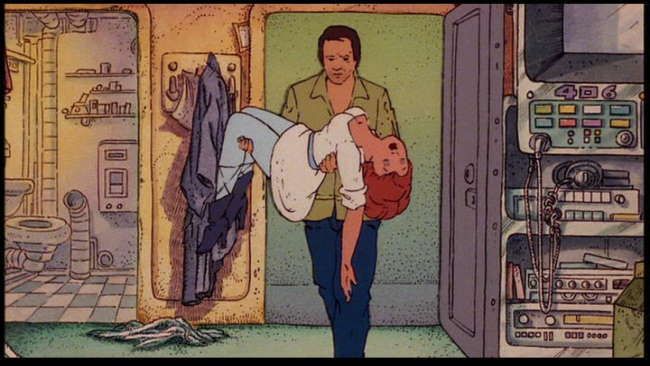 Am currently besotted with crappy film
Heavy Metal
, its fin de siecle/Beavis and Butthead/really horrible 80s-style animation, and most of all this girl's boots, which are like those really gross ballerina fetish heels, only sexy, wearable, cool, and imaginary.
I have an embarrassing, abiding love for Old Navy; they consistently have the best basic tops and tanks, ridiculous sales, and of course their flip flops. I liked going to college up north because our Old Navy had the lovely wool coats and sweaters that down south locations wouldn't dream of stocking. I suppose this is why I missed out on this little number:
From the girls department, only left in gray for a size any of us could fit into. But jiminy crickets! They have this one now, but you better not buy up all the XXL's before I get my hands on one.